WE are happy to report that our first donation from the proceeds of Deepest Wiltshire is £10,000 to Wiltshire and Swindon Community Foundation, for the new Coronavirus Response Fund, which is raising money for financial support to provide emergency help to voluntary groups across the county to support those most affected by the pandemic.
Our donation, follows the initial grant of £30,000 from the Underwood Trust, and with other donations brought the total contributed in the first few days to £43,000, nearly half way to the target of £100,000.
When we heard about the fund, we knew it was important to give the money straight away, to help the Community Foundation with some of the many calls that it was received during the Covid-19 crisis. The fund will benefit the most vulnerable people affected by the coronavirus, and we know the Wiltshire Community Foundation will support the voluntary groups when they really need it.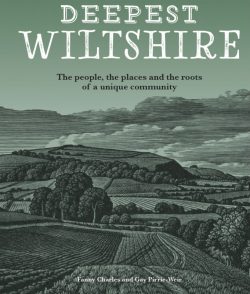 WCF's Fiona Oliver said: "This is an amazing gesture and we are so grateful for Fanny and Gay's support. This money will enable our local community groups to continue providing much needed support for local people affected by the coronavirus pandemic.
"Our voluntary sector is the life blood of local communities and it's hugely important that small community groups are financially supported in order to provide their much-needed services to vulnerable local people, in the short and long-term."
Wiltshire and Swindon Coronavirus Response Fund is working alongside the National Emergencies Trust's Coronavirus Appeal, which will prioritise groups supporting individuals who are most affected by the outbreak, particularly those facing issues brought about by isolation or loss of income.
We will be making donations at a later stage to the other Deepest Wiltshire beneficiary charities, SSAFA Wiltshire and Wiltshire Air Ambulance.
For more information or to donate to the WCF Coronavirus Response Fund, visit www.wiltshirecf.org.uk
Thanks to all our stockists and readers for supporting the charities via the book.   There has seldom been a better time to read, and every book sold directly benefits the charities.
Pictured: The headline in the Salisbury Journal, one of the papers which reported the Deepest Books donation to the fund.