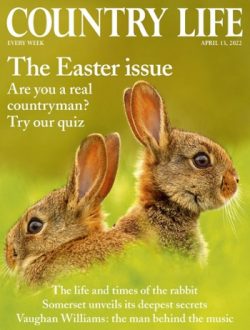 Deepest Somerset is featured in the weekly Country Life magazine – in the Easter edition!
Gay and Fanny and Philippa have all contributed to the seven page beautifully illustrated feature which digs into Deepest Somerset, with a particular focus on food and farming.
Philippa has provided her delicious recipe for veal and Cheddar meatballs, photographed in one of High Ham potter Rob Ellis's bowls.
We have given our pick of the county –  "Twelve of Somerset's best" – a hard choice with so many amazing places to visit, to eat or to be entertained.
Out now, the Easter edition of Country Life has some remarkably cute rabbits on the front cover, and Deepest Somerset is one of the headline articles – "Somerset unveils its deepest secrets".
To order your copy of Deepest Somerset. and support our charities, you can phone us on 01963 32525 (five digits is correct) or email
info@

null

deepestbooks.co.uk