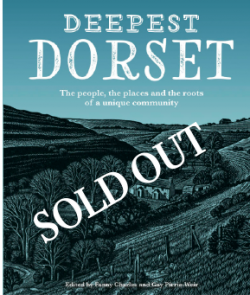 The total 3,020 print run of Deepest Dorset is sold out.
It would not be practical for us to reprint a book originally printed in 2016, so our apologies for disappointing  readers who have not been able to buy a copy.
As far as we know, there are no more copies available at any of our stockists, who we thank for their support of the Deepest Dorset charities.