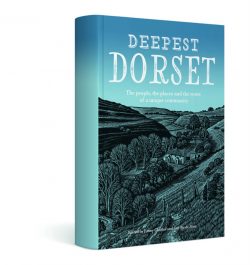 We decided against selling Deepest Dorset, which is raising money for charity, via Amazon. We know it might be easier for you to order, but the price of that is a huge percentage commission on each sale.
So we are going it alone.
You can order direct from us, by telephone, email and on line. We will post the book to you.
Some local shops and other establishments have generously agreed to sell the book and donate their commission to the beneficiary charities.
Stockists will include farm shops, galleries, cafes and tea rooms, pubs.
Visit the STOCKISTS section for details.
Please note – cheques should be made payable to Deepest Books